We created an assistance card one day on a whim. We weren't sure how other Endometriosis warriors would react to it. We hesitantly posted it on our Facebook group and the results astounded us.
Everyone loved it!
Since then, we've sent it out to thousands of people around the world. Through our amazing sponsor StudyKIK, we're able to offer the card for free to those in the United States. If you're located outside, of the U.S., you can get the card HERE. You can also click that link if you want more than one card or if you just want to help cover the cost of us sending these cards out for free!
We have a large back log of people requesting the card for free. If you can pay for the card, the funds from that help us send it out to those that can't afford a card.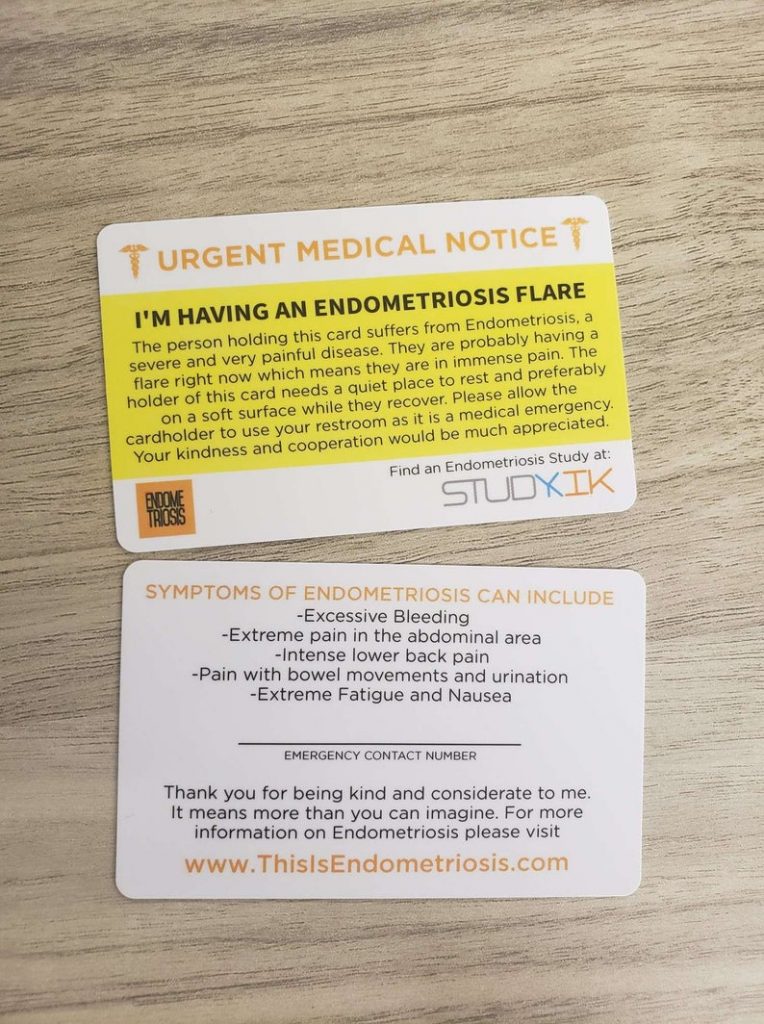 By filling out the form below, you agree that we can add you to our Endometriosis newsletter and send you other cool information like the nearest Endometriosis research studies.